July 9, 2019
Many patients with chronic back pain wonder how to keep the pain from becoming worse or returning. Research suggests that exercise may be the best way to prevent back pain.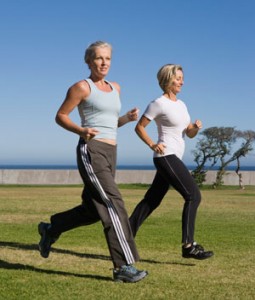 The recent literature review involved an analysis of 20 studies testing various methods of preventing back pain such as exercise, stress management, ergonomic education, training in ergonomic lifting methods, lumbar-support back belts, shoe inserts, and programs to reduce lifting frequency at work. The authors of the review analyzed and compared the outcomes of each treatment.
Of the treatments analyzed, only exercise was shown to consistently produce substantial relief of back pain. Most of the exercise studies focused on methods of strengthening the abdominal and back muscles. Of the studies involving exercise intervention, 7 of 8 scientific studies concluded that exercise resulted in a statistically significant improvement in back pain. In one study, patients who exercised had 127 fewer sick days than those who were inactive.
Exercise is crucial component of chiropractic treatment. A doctor of chiropractic can show you how to perform safe exercises for reducing back pain.
Reference:
Bigos S, Holland J, Holland C, Webster J, Battie, Malmgren J. High-quality controlled trials on preventing episodes of back problems: systematic literature review in working-age adults. The Spine Journal 2009; 9: 147-168.
Latest Blog Posts
---

Meet Dr Jeremy
---

Categories
---
Tags
---
Archive
---
Why Chiropractic is the Best Solution for Sciatica Pain
Sciatica and chiropractic
Sciatica pain is often so debilitating that it forces people to miss work and other normal activities. Of all patients with low-back pain, sciatica patients have the highest level of disability (1). In fact, patients with sciatica are disabled for an average of 72 days according to Norwegian public-health records.
Fortunately, a recent study offers hope to sciatica patients: chiropractic care can speed the recovery from sciatica flare ups and allow patients to return to work sooner (2).
The study evaluated 44 Norwegian workers after they came to the hospital with severe sciatica pain. Most of those patients had been experiencing pain for three or more weeks prior to their hospital visit.
The hospital chiropractor examined each patient to evaluate his/her posture and gait, range of motion, and palpation of the lumbar spine.
The chiropractic then performed various joint adjustments to the spine and other limbs that had been injured through patients compensating for pain. Ice treatment was also used to relieve soft tissue soreness.Patients were treated daily in the hospital and later three times a week for the first two weeks. Some patients needed additional follow-up treatment but typically did not exceed 14 treatments.
In matter of 21 days, 91% of patients returned to work full-time. Two patients returned to work part time. Researchers concluded this study demonstrates the potent benefits of collaboration between chiropractors and orthopedic surgeons. Chiropractic care can put an end to your sciatica pain so you can begin living your life fully again.
Posted in
chiropractic
,
Chiropractic News
,
Sciatica
,
sciatica treatment
,
Understanding Sciatica
Arana E, Marti-Bonmati L, Vega M, et al. Relationship between low back pain, disability, MR imaging findings and health care provider. Skeletal Radiology 2006;35(9):641-7.
Orlin JR, Didriksen A. Results of chiropractic treatment of lumbopelvic fixation in 44 patients admitted to an orthopedic department. Journal of Manipulative and Physiological Therapeutics 2007;30:135-139.