September 18, 2018
Got an achy back? You're better off going to a chiropractor than popping another pain pill, suggests the results of a new study.
The study, published in the medical journal Spine, shows that that chiropractic adjustments are more effective than a drug for easing back pain.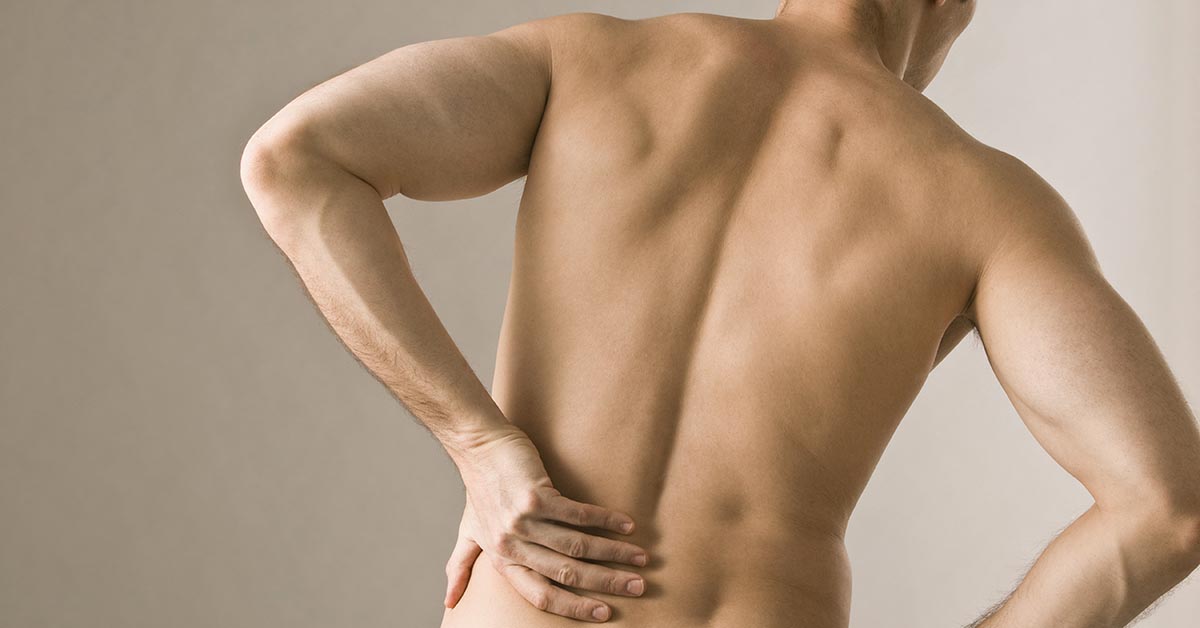 To compare the efficacy of drugs and chiropractic, researchers tested the effects of spinal adjustments and a non-steroidal anti-inflammatory drug called diclofenac. They divided 38 patients with acute back pain into three treatment groups. One group received spinal adjustments and a placebo drug; the second group received sham adjustments and real diclofenac; and the control group received sham adjustments and a placebo drug.

While both the active treatment groups improved, patients receiving spinal adjustments were significantly better off than patients taking diclofenac. They experienced greater improvements in physical disability, function, time off work, and rescue medication.
This led researchers to conclude that "spinal manipulation was significantly better than non-steroidal anti-inflammatory drug diclofenac and clinically superior to placebo."

These findings add to the growing body of research showing that chiropractic is more effective than drugs for back pain and sciatica. And it's easy to see why. While drugs temporarily dull the pain, they do little to treat the root of the problem. Instead, chiropractic can relieve symptoms while addressing the underlying cause of pain.

Reference
von Heymann, et al. Spinal high-velocity low amplitude manipulation in acute nonspecific low back pain: a double-blinded randomized controlled trial in comparision with diclofenac and placebo. Spine 2013; 38 (7): 540-48. doi: 10.1097/BRS.0b013e318275d09c.

Latest Blog Posts
---

Meet Dr Jeremy
---

Categories
---
Tags
---
Archive
---
Why Chiropractic is the Best Solution for Sciatica Pain
Sciatica and chiropractic
Sciatica pain is often so debilitating that it forces people to miss work and other normal activities. Of all patients with low-back pain, sciatica patients have the highest level of disability (1). In fact, patients with sciatica are disabled for an average of 72 days according to Norwegian public-health records.
Fortunately, a recent study offers hope to sciatica patients: chiropractic care can speed the recovery from sciatica flare ups and allow patients to return to work sooner (2).
The study evaluated 44 Norwegian workers after they came to the hospital with severe sciatica pain. Most of those patients had been experiencing pain for three or more weeks prior to their hospital visit.
The hospital chiropractor examined each patient to evaluate his/her posture and gait, range of motion, and palpation of the lumbar spine.
The chiropractic then performed various joint adjustments to the spine and other limbs that had been injured through patients compensating for pain. Ice treatment was also used to relieve soft tissue soreness.Patients were treated daily in the hospital and later three times a week for the first two weeks. Some patients needed additional follow-up treatment but typically did not exceed 14 treatments.
In matter of 21 days, 91% of patients returned to work full-time. Two patients returned to work part time. Researchers concluded this study demonstrates the potent benefits of collaboration between chiropractors and orthopedic surgeons. Chiropractic care can put an end to your sciatica pain so you can begin living your life fully again.
Posted in
chiropractic
,
Chiropractic News
,
Sciatica
,
sciatica treatment
,
Understanding Sciatica
Arana E, Marti-Bonmati L, Vega M, et al. Relationship between low back pain, disability, MR imaging findings and health care provider. Skeletal Radiology 2006;35(9):641-7.
Orlin JR, Didriksen A. Results of chiropractic treatment of lumbopelvic fixation in 44 patients admitted to an orthopedic department. Journal of Manipulative and Physiological Therapeutics 2007;30:135-139.