October 16, 2018
Your myofascial tissues are what enclose and separate the layers of muscle in your body. Chronic myofascial pain is a common pain condition, and its prevalence is growing. Among middle-aged people, myofascial pain affects around 37% of men and 65% of women, but among the elderly, those numbers jump to 85% for the combined gender groups. Because the elderly population is expected to double before 2040, chronic myofascial pain is likely going to be a major challenge for health-care into the future.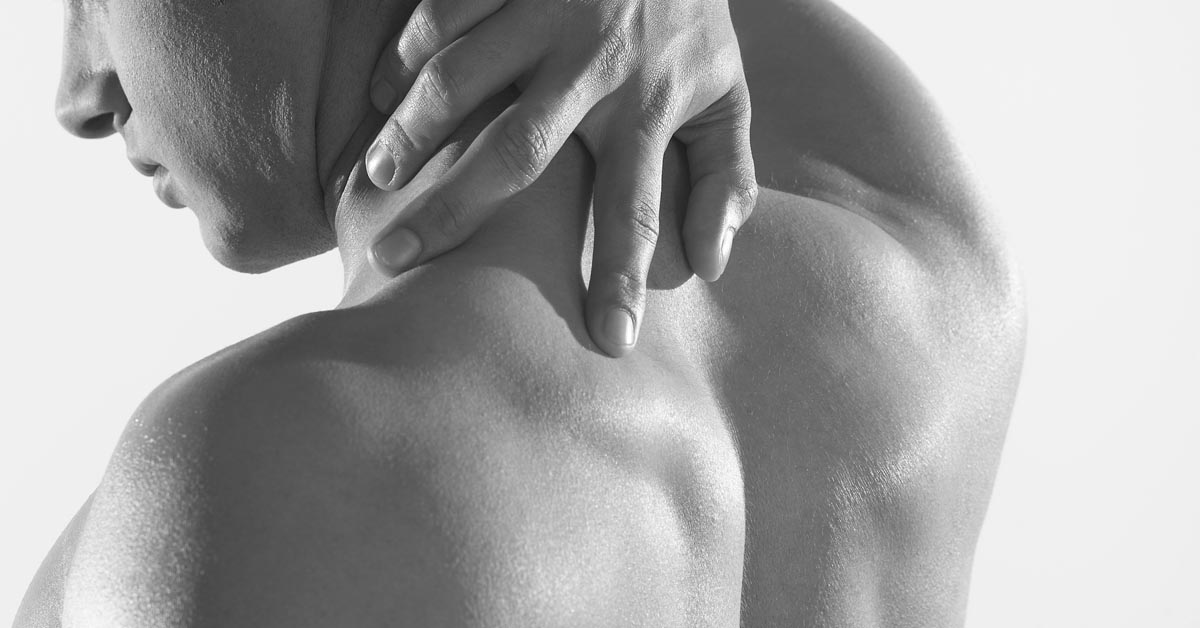 Chiropractors have long used spinal adjustments as a means to manage musculoskeletal disorders and pain, including chronic myofascial pain. Many report the benefits among their patients receiving spinal therapy. But how and why does chiropractic work on muscle pain?
Researchers have explored the neurophysiological mechanisms and potential therapeutic applications of spinal therapy in treating and managing myofascial pain. Studies have suggested painful trigger points in the myofascial tissues may contribute to this chronic pain condition.

For a new study, researchers investigated if spinal adjustments could produce immediate pain relief by increasing patients' pressure pain thresholds in myofascial trigger points. They recruited 36 young adults with clinically identifiable myofascial trigger points, randomly assigning each participant to receive spinal adjustment therapy or to the control group receiving sham spinal care. Pressure pain thresholds were measured before treatment and again 1, 5, 10, and 15 minutes after the intervention.

They discovered that adjustments evoked immediate increases in pressure pain thresholds. Compared to the control group, the treatment group experienced decreased pain sensitivity. The researchers concluded that spinal adjustments can reduce myofascial pain in healthy young adults.

This study contributed to a growing body of evidence supporting spinal adjustments as a safe and effective way to manage pain, as well as a greater understanding of the role of trigger points in chronic pain conditions. Studies have shown that spinal adjustments can have immediate biological benefits, can ease jaw pain, and can relieve childhood headache, just to name a few benefits. In addition, a former study found that treatment options specifically focused on trigger points are effective for back pain relief.

Reference
Srbely J, Vernon H, Lee D, Polgar M. Immediate effects of spinal manipulative therapy on regional antinociceptive effects in myofascial tissues in healthy young adults. Journal of Manipulative and Physiological Therapeutics 2013 [Epub before print; currently in press.] Accessed at http://download.journals.elsevierhealth.com/pdfs/journals/0161-4754/PIIS0161475413001073.pdf.

October 4, 2018
Dysfunction in the sacroiliac joint (SIJ), located in the pelvis, is thought to be a possible cause of sciatica, resulting in back pain that radiates down the leg and below the knee.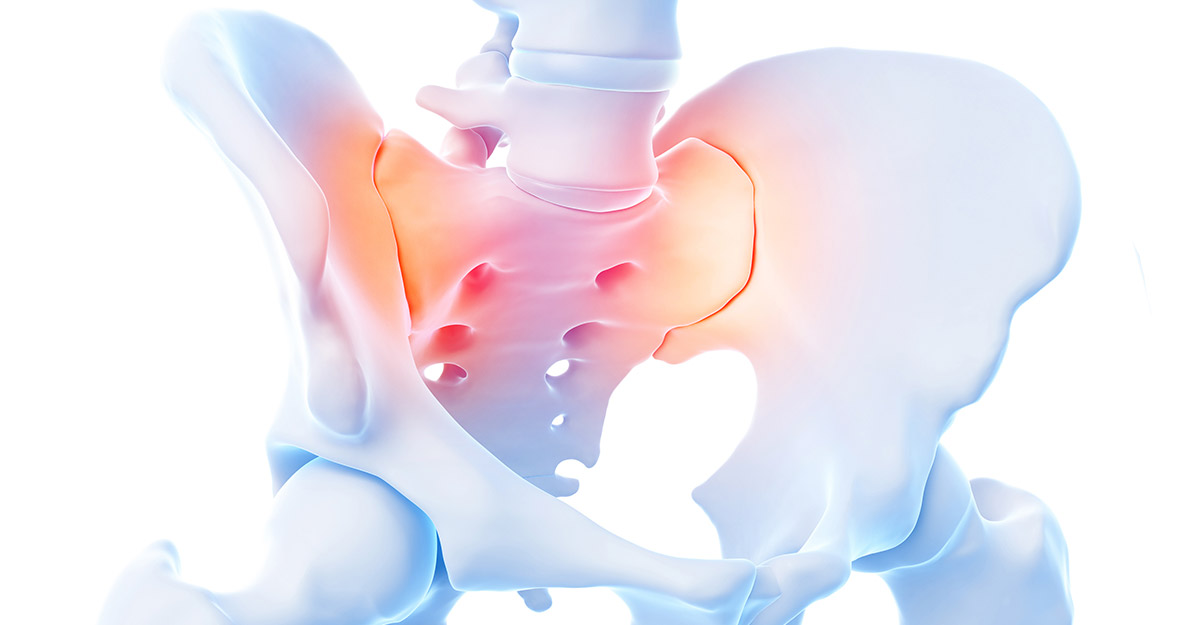 Scientists have questioned what the best treatment option is for patients with SIJ-related leg pain. In a recent study, researchers compared three treatment options: physical therapy, chiropractic manual therapy, and intra-articular injections of corticosteroids. Patients included 51 adults with leg pain associated with the sacroiliac joint. Researchers analyzed the effectiveness of each method after 6 weeks of selected treatments, and again after 12 weeks. The results for each patient was categorized as either a success or failure, based on relief or worsening of symptoms and average pain scores.

The study's findings revealed that manual therapy is the superior choice for treating leg pain associated with the SIJ. The success rate for chiropractic manual therapy was 72%, compared to just 20% for physiotherapy and 50% for corticosteroid injections. Researchers also found that neither physical therapy nor injections resulted in significant pain relief, whereas manual therapy resulted in a significant improvement on pain scores.

Due to the success rate and pain reduction of manual therapy, the study authors concluded that chiropractic should be the first treatment of choice in patients with SIJ-related leg pain. They hoped that their findings would be confirmed by further research with a larger sample size.

Additional research has highlighted the efficacy of chiropractic for sciatica, even after surgery has failed.

Reference
Visser L, Woudenberg N, et al. Treatment of the sacroiliac joint in patients with leg pain: a randomized-controlled trial. European Spine Journal 2013 [online]. doi: 10.1007/s00586-013-2833-2.

Latest Blog Posts
---

Meet Dr Jeremy
---

Categories
---
Tags
---
Archive
---
Why Chiropractic is the Best Solution for Sciatica Pain
Sciatica and chiropractic
Sciatica pain is often so debilitating that it forces people to miss work and other normal activities. Of all patients with low-back pain, sciatica patients have the highest level of disability (1). In fact, patients with sciatica are disabled for an average of 72 days according to Norwegian public-health records.
Fortunately, a recent study offers hope to sciatica patients: chiropractic care can speed the recovery from sciatica flare ups and allow patients to return to work sooner (2).
The study evaluated 44 Norwegian workers after they came to the hospital with severe sciatica pain. Most of those patients had been experiencing pain for three or more weeks prior to their hospital visit.
The hospital chiropractor examined each patient to evaluate his/her posture and gait, range of motion, and palpation of the lumbar spine.
The chiropractic then performed various joint adjustments to the spine and other limbs that had been injured through patients compensating for pain. Ice treatment was also used to relieve soft tissue soreness.Patients were treated daily in the hospital and later three times a week for the first two weeks. Some patients needed additional follow-up treatment but typically did not exceed 14 treatments.
In matter of 21 days, 91% of patients returned to work full-time. Two patients returned to work part time. Researchers concluded this study demonstrates the potent benefits of collaboration between chiropractors and orthopedic surgeons. Chiropractic care can put an end to your sciatica pain so you can begin living your life fully again.
Posted in
chiropractic
,
Chiropractic News
,
Sciatica
,
sciatica treatment
,
Understanding Sciatica
Arana E, Marti-Bonmati L, Vega M, et al. Relationship between low back pain, disability, MR imaging findings and health care provider. Skeletal Radiology 2006;35(9):641-7.
Orlin JR, Didriksen A. Results of chiropractic treatment of lumbopelvic fixation in 44 patients admitted to an orthopedic department. Journal of Manipulative and Physiological Therapeutics 2007;30:135-139.